Alston Walling

The Wantley Dragon
I see dry stone walls as an integral part of the British countryside; providing long-lasting, maintainable, stockproof barriers that have considerably more wildlife and conservational value than the typical post and wire fence alternative.
They also provide attractive and flexible features when incorporated into parks and gardens.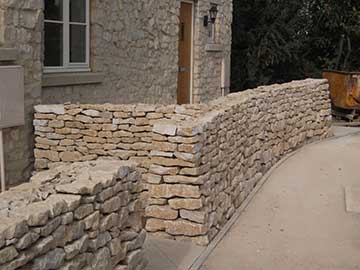 As a professional waller I approach each job with the intention of ensuring the new work complements any existing walls and, as far as possible, reflects the local style of build and finish.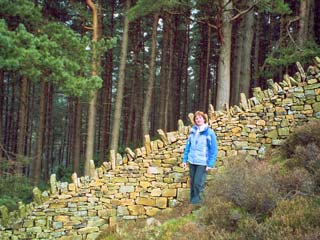 As part of this ethos I will recycle as much material as possible, and create as little impact on the surroundings as practicable.
I like to discuss the requirements for each job with the client and can suggest alternative solutions to specific problems. I will then provide a free written estimate.
John Alston

I am based in Stocksbridge, north Sheffield, and usually work within a 50 mile radius; although I have been involved in projects in the Lake District and in Cévennes, France.

I have a wide experience of different stone types and building styles.

I offer free quotes and am happy to advise on your project.
Qualifications

DSWA(GB) Professional member. Intermediate
LANTRA Level 2 Dry Stone Waller
DSWA(GB) Instructor training level 1

* CRB checked (now DBS)
* First Aid certified (Emergency First Aid at Work,
Wilderness First Aid)
* Public Liability insured